It's been a long time since I've crafted something new! I finally hunkered down and worked on some new felt/embroidery projects.
The first one is this happy little bomb. Isn't he cute? I made three different hoops and will soon be listing the other two. For now,
you can find this guy in my Etsy shop.
He's made with hot pink Eco Felt on muslin.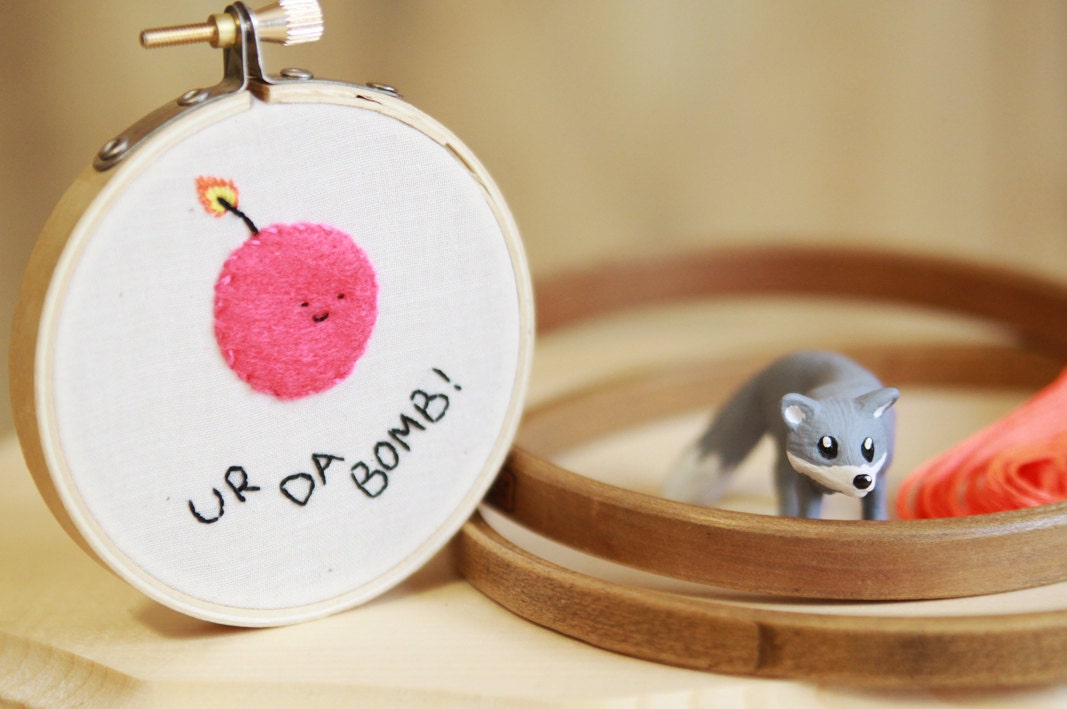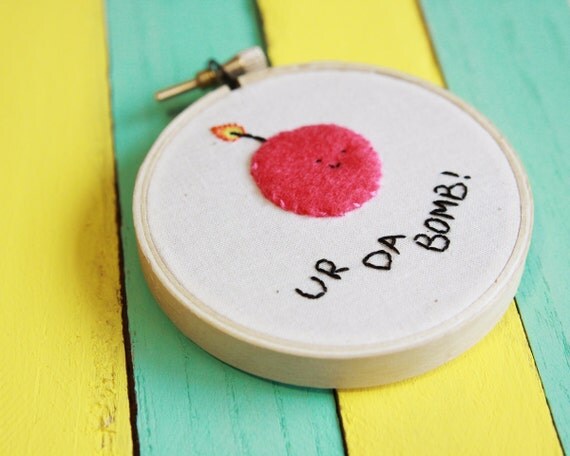 I'm trying my darnedest to get back into the habit of creating at least one new item a week. My 9-5 has got me working so hard, by the time I get home, I just want to veg out in front of some crummy reality TV shows.